'As above, so below, as within, so without, as the universe, so the soul'
Do you feel like there's more to life? That your life can be magical again without conforming to the expected 'norm'or chasing a checklist? That the whispers of your soul are calling you to reclaim your true aligned self?
But for some reason the Magic seems to be missing?
Maybe you follow inspiring instagram accounts (but see more adds that your favorite people)
Maybe you listen to podcasts or have a huge list of books you still 'mean to read'
You might experiment with meditation, the full moon or living more consciously..
..but still, nothing changes. And you know what? That's not your fault.
First off, breaking out of patterns and dealing with stress, emotions and beliefs, are not exactly taught at school. 
Secondly, Magic has been suppressed for years. De power of nature, de wisdom of the stars and working with our intuition and energy is condemned or ridiculed. We have drifted far away from our true self and find ourself running in the hamsterwheel of modern day life.
However, ancient wisdom tends to survive. Everything is connected, the patterns in nature are present within us, as well as the Cosmos, and Magic lies in the depths of our soul.
And deep down, you know that.
You know it is time, like Alice in Wonderland, to venture down that rabbit hole.  
And you don't have to do it alone.
I am here to guide you back to your magic.
I combine coaching, evolutionary astrology, alchemy, and my intuïtive ability in my work with people all around the world.
I help you remember and reclaim your Magic, and walk your unique path in full trust. I help you get out of autopilot and into true alignment.
Welcome home.
Investment € 649,-
paymentplan available
Custom agreement starts at € 850,- up to €1500,- per month

Magische experiences from past clients
Rachel – 'After our session my life just feels easier and Rosa shared some thing I really needed to hear.'
Cyndi – 'As a professional clairvoyant I was completely shocked. I can not recommend Rosa loudly enough.'
Alaina – 'After my sessions with Rosa my life just feels a million pounds lighter.'
Frequently Asked Questions
When can I schedule my session?
All sessions are Zoom sessions. After booking you will be redirected  to a page where you can schedule your first session and fill out your questionnaire. Keep in mind that I live in the Central European Timezone (Amsterdam time), so take a timezone difference in consideration.
Why is an Astro Deep Dive different than a Natal Chart reading I am used to with other Astrologers?
I am an Astrologer and a Coach with intuitive ability. After hundreds of sessions with people from all over the world I kept hearing how these sessions are so much more than a standard reading. People describe it like a transformative experience in which their whole life suddenly makes sense. The most beautiful thing is that people can actually move forward after a session (and it does not result in them thinking 'that was fun' and forgetting what their Mercury placement was about a few weeks later). 
I already had an Astrology Reading done once, is it still worth it to book Deep Dive sessions with you?
Absolutely. This is about diving deeper into specific astrological aspects, transits and progressions that align with your needs. I will coach you to find the answers and clarity you are meant to receive. This is not a standard rundown of your planetary placements.
What can I learn from the sessions?
During the sessions you can ask me about:
Your lifepath, challenges, gifts, work and relationships
Your Soul's invitation, Karmic patterns and inner work
Intuitive development, Spirit and your team of light
Symbolism in your dreams or nightmares 
I don't know exactly when I was born?
You need your exact time and place of birth. Example: 09:21 AM, Toronto (Ontario Canada) at 3rd march 1987.
If you do not know (yet), please email me before booking!
What astrological system do you use?
I use the Placidus house system and Tropical Zodiac and specialize in Evolutionary Astrology. Evolutionary Astrology is a type of Astrology that looks at the unfolding of psyche, as well as your larger evolutionary purpose and karmic lessons in this life. 
"In essence, each Soul has an intention for this lifetime and is using the personality as a vehicle for the fulfillment of that aim"- Steven Forrest
Amanda Huggins
Anxiety Coach - USA
"Rosa is not just an astrologer: she is an intuitive, a coach and a friend. She seamlessly blends these qualities together in her client readings, delivering your chart's messages with clear interpretations, deep compassion and soulful guidance. Bonus: she's just plain wonderful to be around! I highly recommend booking a session with her – you will leave feeling lighter and more empowered."
Julie Shivley
M.S. Human Nutrition & Functional Medicine
The Astrology Consultation I had with Rosa was the best I've ever had! She is the perfect combination of knowledge and intuition with an outstanding ability to organize and convey the information she is describing, in a clear, concise, and light-hearted way. I came away with a much deeper understanding of myself and how I relate in the world.
Marcus Remonde
Deep Dive Session
"Rosa is very knowledgeable of all things metaphysical and astrological. She has helped me to elevate myself on a spiritual level and inspired me to continue on an enlightened path towards oneness, using both love and light as catalysts. Thank you Rosa, you are truly special."
Stephanie Priel
Deep Dive session
"Despite the fact that we were separated by thousands of miles and a 10-hour time difference, I felt connected to and engaged by her reading. Rosa picked out certain traits that I have been focusing on improving and explained to me how I can connect with my true self to become the person who I want to be. And she presented all of this information to me in a light-hearted, relatable fashion. I truly couldn't recommend someone more."
Pieter Blom
Deep Dive session
"I just had a natal chart astrology session with Rosa, and it blew me away. Just this one session already gave me so much more than I could have hoped for or expected. The combination of Rosa as a person and her knowledge about astrology make for a very pleasant conversation and an avalanche of personal insights!"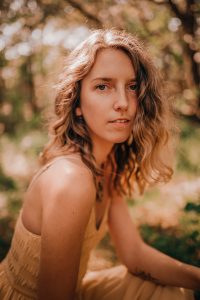 Rosa de Boer is a Coach and Astrologer with intuitive abilities. She helps people from all over the world to reclaim their magic and remember & develop their gifts. Using her wisdom and knowledge of Astrology, she offers insights and guidance in a unique way.
Her clientele is diverse, although all people who feel drawn to work with her are in some way sensitive to the mysteries of life. 
Let me support you with a weekly dose of wisdom to help you live in harmony with the Cosmos.
No spam, just the good stuff.